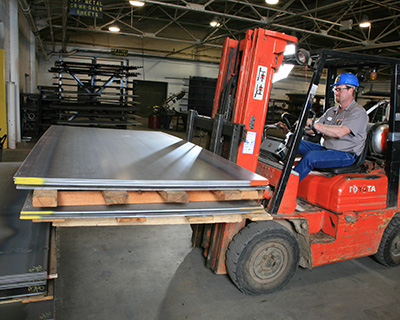 In 1990, M. Gervich & Sons added a New Steel and Aluminum division to supply Marshalltown and surrounding areas with a steel service center that stocks carbon steel, stainless, galvanized, and aluminum at competitive prices with great service. Our inventory of angles, beams, channels, HR & CR flats and rounds, sheets and plates, square and rectangular tube, pipe and round tube, and rebar; as well as galvanized, stainless and aluminum structurals, is ready to whether you need a delivery or want to pick it up yourself. We cut to size for your convience as well.
Call or stop in soon and see why our motto is "Selling Steel - Delivering Service."
Click here for the Product List.

Services Provided Include:
Free in town delivery on orders over $40.00
We welcome the opportunity to quote you
We can outsource your fabricating requirements